deborah grabien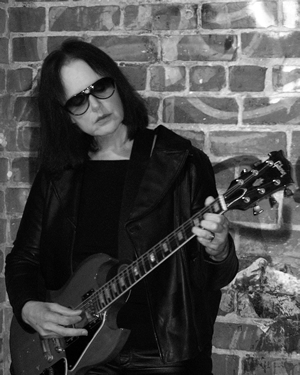 Deborah Grabien can claim a long personal acquaintance with the fleshpots -- and quiet little towns -- of Europe. She has lived and worked and hung out, from London to Geneva to Paris to Florence, and a few stops in between.

But home is where the heart is. Since her first look at the Bay Area, she's always come home to San Francisco. In 1981, after spending some years in Europe, she came back to Northern California to stay.

After publishing four novels between 1989 and 1993, she took a decade away from writing, to really learn how to cook. That done, she picked up where she'd left off, with the five novels of her Haunted Ballads series being brought out by St. Martins Minotaur between 2003 and 2007. Still Life With Devils, a standalone thriller about a serial killer who may not be human, was released by Drollerie Press in December 2007. Dark's Tale, her first YA title, draws on her and her husband's experiences working with the San Francisco SPCA's feral cat program in Golden Gate Park. Deborah's non-fiction essays and reviews have appeared in multiple publications and anthologies. She's a music editor for Green Man Review, specialising in all things Bay Area, Rolling Stones or Richard Thompson.

Deborah was deeply involved in the Bay Area music scene, from the end of the Haight-Ashbury heyday until the mid-1970s. Most of her friends have been trying to get her to write about those years - fictionalised, of course! - and, now that she's comfortable with it, she's doing just that. Her current series, the Kinkaid Chronicles, are the books of her heart.

Narrated by ageing rock superstar guitarist John "JP" Kinkaid, this character-driven mystery series not only takes the reader into the way rock and roll really works at the highest end, but illuminates what living with a chronic progressive illness is like. Like JP, Deborah herself has lived with multiple sclerosis for nearly a decade.

Deborah's been happily married to Nicholas Grabien since 1983. A San Francisco native and another member of the local music scene in its heyday, Nic is a bassist, while Deborah plays guitar. They share a passion for rescuing cats and finding them homes, and are both active members of several local feral cat rescue organisations. Deborah has a grown daughter, Joanna, who lives in New York. They also run the non-profit Kinkaid Foundation, which provides funds for those recovering from surgery or struggling to live with a chronic illness on a fixed income.
These days, in between cat rescues and cookery, Deborah can generally be found listening to music, playing music on one of eleven guitars, hanging out with her musician friends, or writing about music, insofar as her multiple sclerosis will allow.